Cannabis cultivation has come a long way since the days of guerrilla growing in the woods. With legalization sweeping the nation, more and more people are growing cannabis in their own backyards. For outdoor growers, the right cultivar can make all the difference in the success and quality of their harvest.
With so many options to choose from, it can be overwhelming to decide which strains are best suited for outdoor cultivation.
In this article, we will highlight some of the best outdoor cannabis cultivars for folks to grow, based on factors such as hardiness, yield, and potency. Whether you are a seasoned grower or just starting out, this guide will help you choose the perfect strains for your outdoor garden.
Northern Skunk Feminized
Marijuana from Northern Skunk fem seeds is a delight to grow for novice and experienced cultivators. These plants have strong Afghani parentage, which boosts the plant's resistance to mold and diseases. It develops well indoors and outdoors and thrives in various settings and conditions.
Northern Skunk develops large stems that can reach 9 ft in height and requires moderate topping and pruning to keep the plant healthy. It takes 60–65 days to flower and grows buds with dark green leaves and purple hairs.
Buy Northern Skunk Feminized Seeds
Cement Shoes Feminized
This heavy hitting indica is a glorious combination of OG kush and Animal Cookies, it has been known to make you feel as if you're sleeping with the fishes, Cement Shoes!
Cement Shoes has a typical Indica terpene profile with aromas and tastes that have been described as sweet, nutty, citrus, mint and berry. 8-10 weeks flowering time.
Buy Cement Shoes Feminized Seeds
Northern Lights Fast Feminized
A very easy to grow cultivar that does very well outdoors.Northern Lights Fast produces a healthy harvest weight around 500g/m². Her THC content ranges from 18-21%, and she flowers in only 6-7 weeks!
Northern Lights Fast carries all of the spicy, earthy, and woody aromas the original is known for.
Buy Northern Lights Fast Feminized Seeds
White Widow Auto
The autoflowering version of White Widow can be grown in just about any setup. It does well against diseases, and it thrives in heat and sunny conditions, but it can also do quite well in cooler climates. White Widow can withstand a variety of different environments, as well as environmental changes. Its hardiness also helps lead to consistently high yields. Flowering time 7 to 10 weeks.
Buy White Widow Auto Seeds
Outdoor Mix Pack
The outdoor mix pack is perfect for those who love to go camping, hiking, or simply sit around a campfire with their friends. Even during the cold winter months spent indoors, smoking Amnesia Haze, OG Kush, or Super Skunk will make you feel like you're in the Great Outdoors again in the middle of the summer. The three strains in this mix pack offer a good range in growing difficulty, strain type, and effects.
Buy Outdoor Mix Pack Seeds
Bubba Cheesecake
Bubba Cheesecake is a high-yielding strain suited to outdoor growth. As Bubba stretches to as much as 350cm, expect impressive yields of between 700-800 gm/plant after around 8 weeks of flowering. This is a highly resinous plant, so be sure to glove up when tending to those sticky buds.
Buy Bubba Cheesecake Seeds
Fat Bastard
Outdoor growers in the northern hemisphere should sow their cannabis seeds in April for harvest in mid-October. Healthy Feminized Fat Bastard produce about 24.69 – 31.74 oz/plant | 700 – 900 gr/plant of buds each.
Buy Fat Bastard Seeds
Amnesia Fast
If you're looking for a fast-flowering, high-yielding sativa that kicks like a mule, your search is over. Seedsman's Amnesia FAST gets you in and out in just over 50 days of flowering time and has a THC content around the 25% mark.
Buy Amnesia Fast Seeds
Fast Version Mix Pack
This pack contains three potent cultivars popular amongst recreational and medical users. What makes these strains unique is their fast-flowering traits which is perfect for growing outdoors in colder climates.
If you're an impatient grower looking for marijuana that matures quickly without compromising quality, this selection is for you. The Fast Version Mix Pack contains Bruce Banner, AK-47, and Cinderella 99.
Buy Fast Version Mix Pack Seeds
More Resources For Growing Amazing Outdoor Weed
At Reefertilizer we pride ourselves for creating easy to use products and providing customers plenty of guidance to plants they are proud of. We have many articles on this blog that can help you get started on your weed growing journey or improve the skills you already have. Here's a short list of articles on the topic of outdoor growing that you may find useful.
Don't forget to sign up and download our grow guide as well. It has lots of information on outdoor and indoor growing as well.
How to Grow Weed In Your Backyard or Balcony
Best Nutrients for Outdoor Grow – Cannabis
How to Grow Weed Outdoors in California?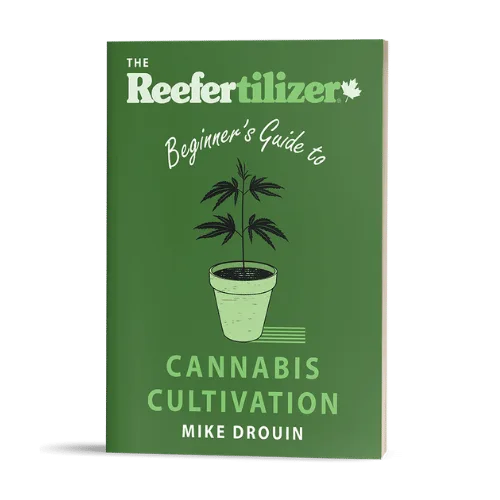 If you want to learn even more about growing good cannabis, we offer a free 40+ page guide full of images. Now available on Amazon.
Sign up for our newsletter and download the digital copy today!
This guide will answer many questions about growing cannabis, like the following...
Selecting Seeds
Identify and Correct Problems
Maximize Yield
Much More...
Get a Chance to INSTANTLY WIN a Reefertilizer Nutrient Kit When You Sign Up.