Reefertilizer® is a 3 part cannabis grow kit that builds a healthy root zone and feeds your plants!
Simple, affordable, and effective. Reefertilizer helps make growing good weed easier than ever!
Less Waste Than Liquid Nutrients

Easy to Follow Feeding Instructions

Grow Bigger Plants Faster

User Guides and Support
Get The Reefertilizer Kit Today
"If You Want to Grow Good Weed, Then Use Reefertilizer!"
Easy To Use Nutrients For Every Stage of Growth
Everything You Need To Start Growing Weed
Outdoor Starter Kits
We have the perfect outdoor starter bundle for someone who might want to grow up to 5 plants in the backyard or on the balcony. All you need is a bit of potting soil and some seeds.
We also have a harvest bundle with all the equipment you would need to trim, dry. and cure your hard earned harvest.
Don't Make The Mistake Of Using Any Old Fertilizer To Grow Your Weed Plants.
Reefertilizer was designed for the specific nutritional needs of cannabis for its various stages of growth. However, that doesn't mean you can't use it on other vegetables in your garden.
Reefertilizer does a great job growing tomatoes, peppers, and more!
Our nutrient system also feeds the beneficial bacteria living in your soil and helps build an extensive mycorrhizal network to improve the plant's ability to absorb water and nutrients.
We are one of the very few feeding systems that take both the soil and the plant into consideration.
The Easiest Way to Learn To Grow Good Weed at Home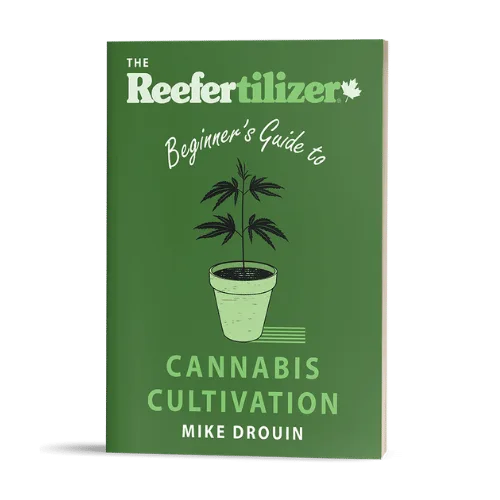 The Beginners Guide to Cannabis Cultivation is free for all our customers and newsletter subscribers. Learn the process of growing your own weed at home indoor or outdoor.
Newsletter subscribers receive occasional emails with more grow tips, special discounts, and promotions!
Have a Question? We'd Love to Answer It!
Search for an answer below or click "Ask A Question" to submit your own.
Q & A
Is reefertilizer necessary with organic soil?
The nutrients in organic soil need time to break down, in some cases this may leave your plants needing additional nutrients in a hurry. This is where Reefertilizer Grow and Bloom come in to provide a blend of nutrients that are immediately available to your plants.
Does the Start come in 25pound bags.
We currently don't have 25lb bags of Start, but with a bit of lead time, we can arrange something with our supplier.
How much does each bag weigh in the trio
Start weighs 250g (0.55lbs). Grow and Bloom each weigh 500g (1.1lbs).
What is the best soil to use with refertilizer?
Hello Don,
Most potting soils from the garden center will work. For example, Pro Mix HP is a popular one folks like to use for cannabis.
Can I use Reefertilizer for my vegetables?
Absolutely it can Emily. Reefertilizer was designed with the right balance of nutrients for cannabis in veg and flower. Many vegetables have similar nutritional needs and Reefertilizer can help grow amazing tomatoes, peppers, and many other consumable plants.