Reefertilizer® is a 3 part cannabis grow kit that builds a healthy soil and feeds your plants!
Simple, affordable, and effective. Reefertilizer helps make growing good weed easier than ever!
Less Waste Than Liquid Nutrients

Easy to Follow Feeding Instructions

Grow Bigger Plants Faster

User Guides and Support
Get The Reefertilizer Kit Today
Show off your cannabis growing mastery with this stylish design from Reefertilizer. Inspired by fantasy comic books from the 80's and 90's; The Weed Wizard uses his ethereal magic and a little help from Reefertilizer to grow the finest cannabis in all the realms. 
Availble in multiple styles for men and women.
$2 Off With The Purchase Of Reefertilizer Nutrients
Grow More Than Just Weed With Reefertilizer!
Reefertilizer's nutrient blends for veg and flower work great on a wide variety of plants. What makes it so much better than a general fertilizer is that it changes as your plants grow.
A fruiting tomato plant will need a different balance of nutrients compared to when it's in veg.
Nutrient rich soil will also be depleted quickly when plants are growing fast.
A new source of nutrients are required and that's where Reefertilizer comes in!
Reefertilizer Works Great For:
Tomatoes
Peppers
Zucchini and Squash
House Plants
Much More
Check Out These Video Reviews From Our Growing Community
John AKA Hillbilly Grows and Miss Piggy are growing in Colorado inside his homemade greenhouse. Reefertilizer is his secret ingredient to growing these amazing plants.
Easy To Use Nutrients For Every Stage of Growth
Here Are Just A Few More of Our Tools That Will Help You Become a Master Home Grower.
The Reefertilizer Beginner's Guide To Cannabis Cultivation
Discover the secrets of successful cannabis cultivation, from seed to harvest. Learn about the essential techniques, best practices, and insider tips that will help you achieve optimal plant health, maximize yields, and unlock the full potential of your precious plants. All for free!
Get Your Free Guide Here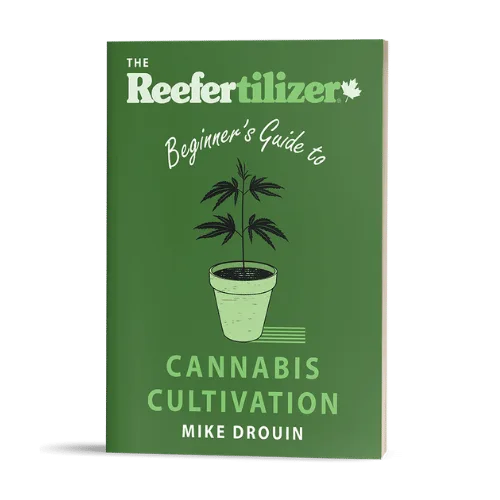 WeedBOT – An AI Powered Cannabis Growing Assistant
Meet WeedBOT, your ultimate cannabis cultivation companion! Powered by cutting-edge AI technology, WeedBOT is here to revolutionize your growing experience.
This intelligent assistant provides real-time insights and personalized recommendations tailored to your unique growing environment.
Start Chatting With WeedBOT
Let Us Rate Your Grow
Share with us photos and videos of your plants and we will give you an expert review of your plants. We will let you know what you're doing well and what could improve upon.
We then share a selection of these reviews on our social media!
Get your plants rated Today
Reefertilizer's Complete Cannabis Nutrient Kit
Our all-in-one solution designed to provide your plants with precisely what they need at every stage of growth, ensuring optimal health, robust growth, and bountiful harvests. Each kit feeds up to 8 plants.
Less mess and waste than liquid nutrients, our dry fertilizer blends feed your soil and your plants.
Get Your Reefertilizer Kit Today
And Much Much More…
Dedicated 1-on-1 Grower Support From Real Experienced Growers
Hundreds of Guides and Tutorials on Our Blog
Free Shipping on Orders Over $150 (US & Canada Only)
Worldwide Flat Rate Discreet Shipping
Prizes and Promotional Offer For Our Subscribers
30 Day Money Back Guarantee
"If You Want to Grow Good Weed, Then Use Reefertilizer!"
Everything You Need To Start Growing Weed
Don't Make The Mistake Of Using Any Old Fertilizer To Grow Your Weed Plants.
Reefertilizer was designed for the specific nutritional needs of cannabis for its various stages of growth. However, that doesn't mean you can't use it on other vegetables in your garden.
Reefertilizer does a great job growing tomatoes, peppers, and more!
Our nutrient system also feeds the beneficial bacteria living in your soil and helps build an extensive mycorrhizal network to improve the plant's ability to absorb water and nutrients.
We are one of the very few feeding systems that take both the soil and the plant into consideration.
The Easiest Way to Learn To Grow Good Weed at Home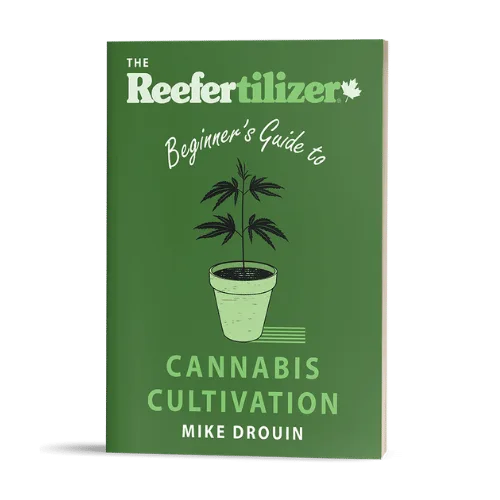 The Beginners Guide to Cannabis Cultivation is free for all our customers and newsletter subscribers. Learn the process of growing your own weed at home indoor or outdoor.
Newsletter subscribers receive occasional emails with more grow tips, special discounts, and promotions!
Have a Question? We'd Love to Answer It!
Search for an answer below or click "Ask A Question" to submit your own.
Q & A
Hi guys I will be using your product for the first time this year for my outdoor grow. I will be using 10 gallon fiber pots what amount of water do you recommend per plant for a proper soak
Hey JD, It would depend the soil and how much water it can hold. My guess would be about 3 gallons, but you would want to add enough that there's runoff out the bottom of the planter.
Is reefertilizer necessary with organic soil?
The nutrients in organic soil need time to break down, in some cases this may leave your plants needing additional nutrients in a hurry. This is where Reefertilizer Grow and Bloom come in to provide a blend of nutrients that are immediately available to your plants.
Does the Start come in 25pound bags.
We currently don't have 25lb bags of Start, but with a bit of lead time, we can arrange something with our supplier.
How much does each bag weigh in the trio
Start weighs 250g (0.55lbs). Grow and Bloom each weigh 500g (1.1lbs).
What is the best soil to use with refertilizer?
Hello Don,
Most potting soils from the garden center will work. For example, Pro Mix HP is a popular one folks like to use for cannabis.