Mike & Joey Drouin
Founders of Reefertilizer
About Us
Reefertilizer is a simple, effective, three-step fertilizer and nutrient grow system that makes it easy for anyone to grow cannabis at home.
What our products accomplish is a streamlined process of nurturing your cannabis plants with the optimum fertilizers and nutrients for each stage of growth.
Our nutrients are of the highest quality sourced from Canadian suppliers.
Back in 2016, we (Joey and Mike) had a fun name and a desire to normalize cannabis through home growing. Now we are part of a growing industry with customers from around the world. We're passionate about sharing our knowledge, creating community, and supporting growers to achieve results they're proud of.
Our simple three stage system helps beginners learn to grow and advanced growers streamline their process.
Anyone can grow marijuana at home. Marijuana is a versatile plant and we want to make it easier, cheaper, and quicker for you to grow your own.
Maybe You've Seen Us Before On…
Not Your Average Fertilizer
Some might say "Fertilizer is fertilizer", what makes Reefertilizer any different than what you can find at a hydro shop or garden center?
Our nutrients were designed for each stage of plant growth. Our system feeds your soil and your plants to help you grow weed your neighbours will be jealous of. Each product leans into the next for optimum growth.
We also provide expert guidance through our Guide to Cannabis Cultivation and many articles on how to grow better weed.
We've worked with newbies and veteran growers to help them achieve heavier yields and tastier buds.
Cannabis plants aren't unique in their nutritional needs. Reefertilizer does an amazing job with tomatoes, peppers, and many other edible garden plants.
Don't take a chance on your weed plants with a basic fertilizer, grow with Reefertilizer!
Here's What Our Customers Say About Reefertilizer
"My first year crop was showing lacklustre growth so I decided to look for a fertilizer specific to cannabis. The results of using the Reefertilizer products are outstanding! My first season resulted in 2 lbs from 4 plants. I expect to have a similar yield this year with 2 plants." – Sean
"Great product! Love how simple it is to use! Definitely be buying again! The staff are quite knowledgeable and friendly and the line of fertilizers for each stage are quite impressive in the way that the plants love them and grow like crazy."
– Howie & Carly
"You answered a lot of my questions. Your blogs about sexing your plants, knowing when and how to trim fan leaves, harvesting tips, curing tips, growing tips, and nutrients have helped me attain amazing marijuana with relative ease."
– Michael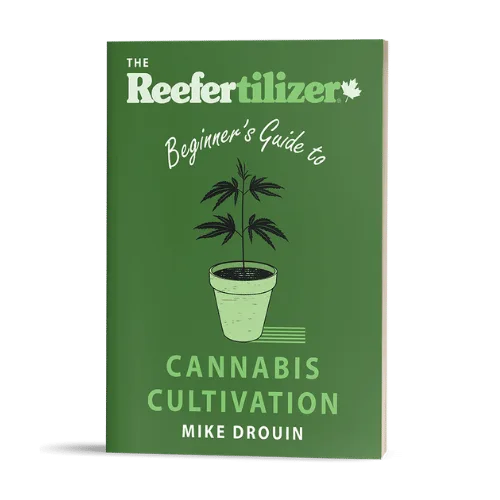 Guide To Cannabis Cultivation
From starting seeds to harvesting plants, our guide will show you the ropes.
Get Your Free Copy
Browse Our Starter Bundles
Indoor or Outdor Growing;
We have everything you need to start.
Shop Now