The Powerful Powder For Flower
The All-in-One Powder For Plants in Flower
Reefertilizer® Bloom is the final step of our feeding program. Powerful chelated fertilizer provides immediately available nutritional elements to your plants.
Enhanced with calcium and magnesium, Reefertilizer Bloom will help fuel flower development and terpene production. One bag will help grow up to 8 plants.
Easy Weekly Feeding For Flowering Plants
Start feeding your plants Reefertilizer Bloom when you switch lights to 12/12 or when preflowers appear.
| | |
| --- | --- |
| Flower Weeks 1-3 | 1 scoop mixed into 4L of water |
| Flower Weeks 4-8 | 2 scoops mixed into 4L of water |
| Additional Flower Weeks | 2 scoops mixed into 4L of water |
| 1-2 weeks before harvest | Flush plants with plain water |
How to Mix & Apply Reefertilizer Bloom
Add the necessary amount of Bloom to a small glass of warm water.
Mix Bloom into the water until mostly dissolved.
Mix solution into water for feeding or reservoir.
Powder Fertilizer Crafted for Flowering Plants
Guaranteed Analysis
(A fancy way of saying total weight by volume)

Total Nitrogen (N)

5%

Available Phosphate (P

2

O

5

)

30%

Soluble Potash (K

2

O)

20%

Calcium (Ca)
4%
Magnesium (Mg)
3%
Boron (B)
0.02%
Copper (Cu)
0.05%
Iron (Fe)
0.10%
Manganese (Mn)
0.05%
Reefertilizer® Bloom
When your plants begin to flower, their nutritional requirements change. Early on in flower, the plant will use its stored nitrogen for a quick growth spurt. After this short period, your plants will need nutrients with a higher ratio of phosphorus and potassium. These elements will fuel flower growth.
Reefertilizer Bloom also provides micronutrients such as calcium and magnesium. These two elements are common deficiencies and are proven to increase bud size and help terpene production.
Macronutrients For Plants in Flower
Micronutrients For Plants in Flower
Magnesium
Calcium
Boron
Copper
Iron
Manganese
Zinc
Includes Getting Started Guide 
We created our products to make it easier for folks like you to start growing their own plants at home.
We provide our Beginner's Guide to Home Cultivation free with each order and to our email subscribers.
Learn the basics of growing your favorite plant; from germinating seeds, caring for your plants through veg and flower, as well as processing that harvest you worked so hard to grow.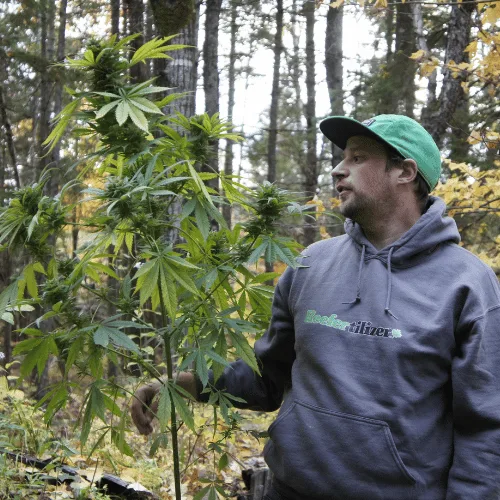 Written by Mike Drouin; an experienced grower and co-founder of Reefertilizer nutrients.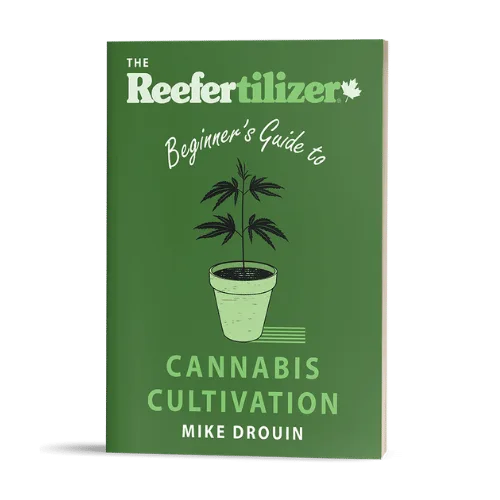 What Do Our Customer Think Of Reefertilizer Bloom?
Are synthetic fertilizers harmful?
Microbes in soil feed off the same elements provided by organic or synthetic nutrients. Avoiding over-fertilization and maintaining the right soil pH will keep soil microbes happy. Organic inputs like Reefertilizer Start will feed the microbes in your soil.
When overused, synthetic fertilizers can end up in wastewater adding to agricultural runoff. That's why having healthy soil is important. In healthy soil, plants are able to absorb more nutrients meaning you end up with less in your waste runoff.  
What makes Reefertilizer Bloom different from other bloom boosters?
Other bloom boosters usually need to be used with a full NPK fertilizer. Reefertilizer Bloom has a NPK ratio perfect for plants in flower as well as all the other micronutrients in bloom boosters.
Enhanced with calcium and magnesium, Reefertilizer Bloom reduces the number of additional inputs you might need.
Our goal at Reefertilizer is to get more folks growing their own high value crops. Reefertilizer provides easy-to-use and affordable nutrients along with straightforward guidance and support.
We designed our products to be lighter and have less packaging than our competitors and we're happy to offer a 30-day return policy if you're not happy with our products.
We're not "big fertilizer", we're just three guys who love growing consumable plants.
When do I start feeding my plants Reefertilizer Bloom?
When you start to see flowers begin to form around the nodes (where the branch meets the stem) you can switch to feeding your plants Bloom. For autoflowers, this is usually 3 or 4 weeks in. For outdoor plants, this is usually around July or August in the northern hemisphere.
How much do I feed my plants?
Start with 1 scoop (5ml) for every 4L (1 gallon) of water. Feed each plant weekly with enough of this solution to fully saturate the soil and have a bit of runoff. You can water your plants as needed in between feedings. Some folks split the dose and feed twice a week. Both work fine, pick whichever method is easier for you.
When I mix the Bloom powder it doesn't dissolve completely, what gives?
What you're seeing are left over stabilizers in the powder. These stabilizers are inert, completely safe, and won't harm your plants or injectors. They will slowly break down over time in your soil or coco mediums.
Can I pre-mix these nutrients?
Because these are chelated nutrients they don't do well being mixed into water and stored for long periods of time. The elements within the solution can react with each other and lower the effectiveness of the fertilizer. A few days is okay, but anything longer than a week might not be a good idea.
Get More From Your Plants
Reefertilizer Bloom Is Just One Part of a Balanced Diet
Reefertilizer was designed to make growing amazing high value plants at home easier than ever. The Reefertilizer grow kit will feed your soil as well as up to 8 plants with no need for additional inputs.
When all three are working together a successful harvest is easy to achieve.
Get more from your grow with these other products.